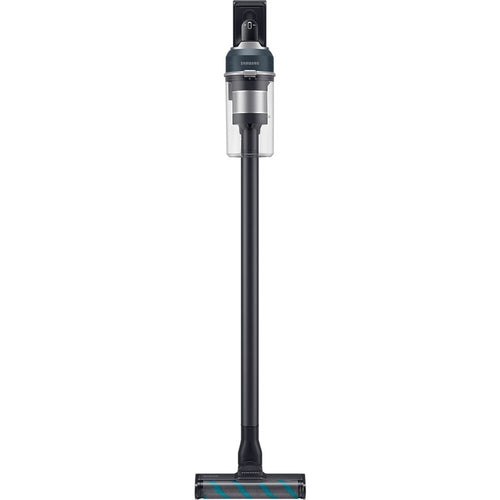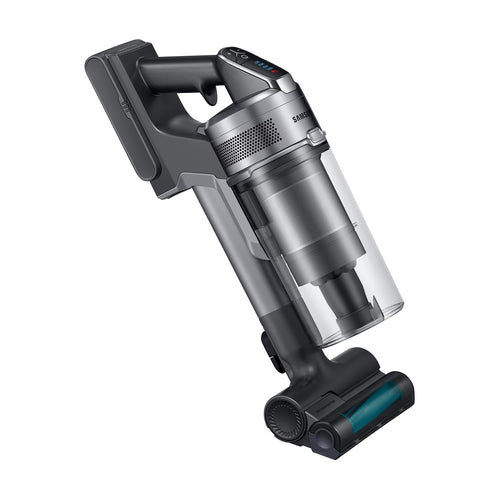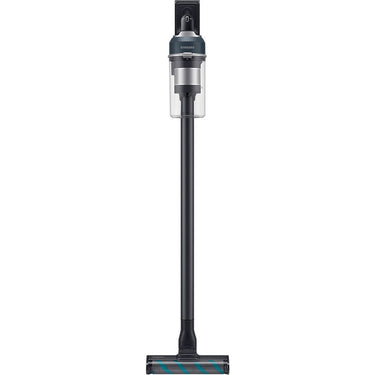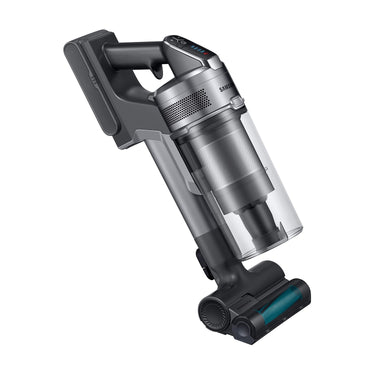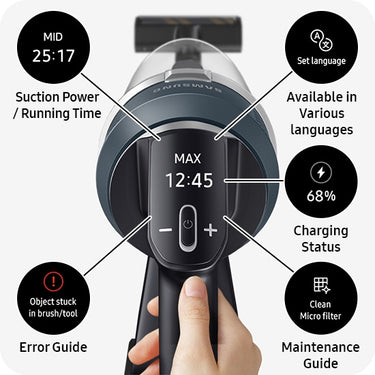 Samsung VS20C8524TB Cordless Stick Vacuum Cleaner Jet 85
Product Description
This graded Samsung Cordless Vacuum is brand new and perfect with slightly tatty packaging. 
Includes a full 12 Month Parts and Labour Warranty.
Powerful suction picks up dirt, dust, and pet hair
Long battery life lasts for up to 60 minutes.
Lightweight and easy to use design
Filtration system captures 99.999% of dust particles
Generous 5 year warranty for peace of mind
Includes attachments for different surfaces
Connection Cordless
Battery Run Time: 60minutes
Meet the Samsung Jet 85 Complete Cordless Vacuum Cleaner – the ultimate solution for effortless and thorough cleaning. With its powerful suction, it effortlessly picks up dirt and debris from various surfaces, ensuring a sparkling clean home. Experience the freedom of cordless cleaning as you move around with ease, powered by a long-lasting battery. Its lightweight design and user-friendly features make cleaning a breeze. The Samsung Jet 85's advanced filtration system captures even the smallest particles, promoting a healthier living environment. Elevate your cleaning routine with the Samsung Jet 85 – where convenience meets performance.Samsung Jet 85 Complete 210W Cordless Stick Vacuum Cleaner with Pet tool+ ideal for pet owners!Key FeaturesPowerful suction of up to 210W picks up dirt, dust, and pet hair on all floor types.Long battery life of up to 60 minutes cleans your whole home on a single charge.Lightweight and easy to maneuver, even for cleaning stairs and overhead surfaces.Multi-layered filtration system captures 99.999% of micro dust particles.Digital Inverter Motor for consistent suction and durability.Comes with a variety of attachments for cleaning all types of surfaces.More Advanced Cleaning Performance
Powerful but lightweight vacuum cleaner. The HexaJet Motor generates suction power of up to 210W . The aerodynamic design of the air system optimises the airflow, while multi-cyclonic air filtration efficiently traps fine dust particles. And the motor is also lighter than other models, making it easy to control and maneuver.99.999% Multi-layered Filtration System
Release clean air with a 99.999% Multi-layered Filtration System that traps 99.999% of dust⁽²⁾. A main cyclone separates large dust particles picked up in the metal mesh grille filter. The Jet Cyclone and micro filter then catch fine dust while a fine dust filter traps micro dust⁽¹⁾ that can easily escape.Removable and Longer-lasting Battery
Clean up to an hour⁽¹⁾ on a single battery for long cleaning times without recharging. Our high-capacity battery maintains consistent power for up to 1 hour⁽¹⁾, and can be easily replaced with a spare battery to clean for up to 2
hours⁽²⁾ Retaining 70% of its original performance for up to 500 cycles⁽³⁾.Washable Dustbin
Keep the dustbin clean and empty your vacuum cleaner with ease. The 0.8L dustbin, including the multi-cyclone system, is fully washable, so it can be kept clean and fresh. The dustbin can also be removed easily without detaching the pipe from the handheld body.Jet Dual Brush
Enjoy outstanding cleaning on carpets as well as hard floors. The Jet Dual Brush has a soft roller on the brush head that helps pick up large dust⁽¹⁾ on hard floors. A combination of nylon and rubber bristles pick up pet hair
effectively and improve its carpet cleaning performance, especially as it rotates at around 4,000rpm⁽²⁾. A 180 degree swivel head also lets you change direction easily and reach into every corner. And you can easily maintain
the rotating drum by detaching it with one click.

Dimensions (WxDxH), 250 x 202 x 930 mm.

0053110H12
WHAT DOES GRADED MEAN?
A GRADED ITEM IS A NEW PRODUCT THAT HAS NEVER BEEN USED.
Graded items can come in several forms and they are listed below. Each item on our site will clearly state which it is.
1) A product may have packaging that is slightly damaged or dirty (defined as TATTY) If the original packaging is significantly damaged it may be replaced by alternative packaging to the same specification as the original. The large retailers will not accept any damage or dirt on the packaging of a product, and as most products sold these days are imported it is not possible for the manufacturers to re-pack these products in the UK, so they are sold to us and we pass the saving on.
There are no marks or damage to the product.

2) A product may have slight cosmetic marks on the side panel but NOT front panel this is designated Grade A. If it is designated Grade B, cosmetic marks will be on the front AND side panels.
If a product has any marks it will be clearly shown with photos on the product page. These marks will have no effect on the function of the product and are purely cosmetic. You will not see the marks on products that are integrated once they have been installed.

3) End of line. As manufacturers change products they may be left with some excess stock of the model that is going to be replaced, and they will sell the excess stock to us at a discount to clear them. We sell these as graded as part of the agreement with the supplier, so they can't be compared to the large retailers online. These products are new, boxed, and identical to the same product you could buy elsewhere, except with a large discount

The above products come complete with a manufacturers warranty. All original parts and accessories are included (unless otherwise noted in the item description).
We hope this explains why GRADED items item may a be good purchase for you. If you have any question please just press our online chat button, call us on free phone 08082
811028 or drop us an email via this link info@allyourappliances.co.uk
WHAT IS REFURBISHED ITEM?
A REFURBISHED ITEM IS A PRODUCT THAT HAS BEEN RESTORED TO FULL WORKING ORDER
The term "Refurbished" refers to items that may have been returned by customers due to cosmetic blemishes, a failed component, damaged or simply a change of mind.

All of our refurbished items have been repaired/restored to the original specification by our team of expert appliance engineers. Any replaced components are 100% genuine parts. Each refurbished appliance is fully checked, serviced and cleaned thoroughly. They are guaranteed to perform to full functionality upon receipt. We have direct accounts with some of the largest manufacturers to purchase genuine parts & components. Due to the thorough testing the appliances may show slight signs of use. Please see product images on the relevant product page for examples of potential cosmetic damages.

All of our refurbished items come with a manufacturers warranty unless stated otherwise. The length of warranty will be stated in the item description. This warranty provides exactly the same cover as you would receive if the item had been purchased from any retailer and the repairs carried out by the manufacturers official service team. All original parts and accessories are included (unless otherwise noted in the item description).

If budget is an issue then refurbished items can be an excellent way of saving money to acquire a top brand item that in most cases will be a vast saving over its normal sales price.

We hope this explains why refurbished items item may be a good purchase for you. If you have any question please press our online chat button, call us free phone 0808 811028 or drop us an email via this link info@allyourappliances.co.uk