Meet the Team
Our dedicated team are here to ensure your purchase experience runs as smoothly as possible. Any assistance you may require will be dealt with by a member of this team in person located at our base in Winsford, Cheshire.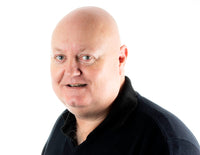 ADAM CASH
Managing Director
An ex IT Professional he formed the company in 2001 working from a single room office in Macclesfield, then moving on to Middlewich, until settling in the current large premises in Winsford. Still very much part of the working environment buying products, negotiating with suppliers and dealing directly with customer enquiries. Extremely keen golfer, although the handicap doesn't accurately reflect the enthusiasm.
Talks a good game and enjoys a pint or two as the reward.
Passionate about British cars and loves to holiday in the Algarve & Las Vegas.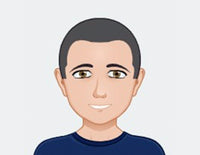 SCOTT WHITE
General Manager
Longest serving member of the company, being the first full time employee, joining in 2004. He is responsible for the day to day running of the company. Supervising retail, administration and administering the IT requirements to maintain technical functionality and website management. Possesses a vast array of product detail & knowledge.
He is a devoted family man and loves to spend leisure time with them. Also an ardent football fan, but follows most sports. Likes to keep himself fit with running and training.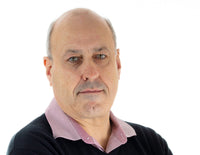 JOHN INGHAM Finance & Operations
Manager

Brought into the company by Adam in 2014 to help expand and grow the business. He is now responsible for the financial wellbeing of the Company as well as day to day operations and Health & Safety.Married with three cats which are treated like royalty. Has been a passionate sports fan for many years with cricket & rugby league being amongst his favourites. Loves to travel and has a particular fondness for Spain.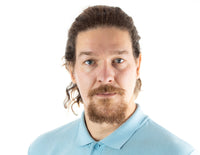 SCOTT JOHNSON
Head of Engineering
Straight from school in 2004 joined the company as an apprentice. Took an electrical engineering course to become an appliance technician. Has constantly worked to improve his knowledge and skills with many qualifications since. The font of all knowledge with regards to appliances and parts. Obsessed with the outdoors and extreme sports. His favourites being Mountain Biking, Rock Climbing & Paddle Boarding. Prefers to spend his holidays in his camper van as he can tour to wherever he wants to participate in his sports activities.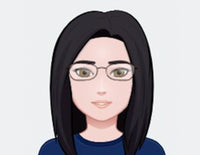 SARAH CASH
Company Secretary
Married to Adam with a young son. Usually works from home maintaining the accounts/finance part of the business.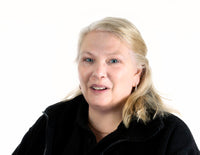 TRACEY BONEY
Administrator
Married to Richard and mother of Rachael. Has been with the company since 2006. Firstly working in retail part time then moving full time into administration where she processes orders, deals with online & telephone enquiries and customer service. Loves reading, sewing, gardening and entertaining her young grandson. Passionate about Cornwall as a holiday destination but also loves Spain & Greece.
ASHLEY LATHAM
Administrator
Mother of 2 and married to Mark the warehouse manager. Her son Matthew has just joined the company. Started at All Your Appliances in 2012 as an administrator and provides customer service as a friendly voice on the phone dealing with any enquiries. Currently studying at the Open University for a degree in Business Management. In between looking after her family and studying she likes to keep fit running and at the gym. Has completed a Triathlon for St.Lukes Hospice and a 10k Race For Life for Cancer Research. Loves to bake and is a massive fan of the TV Bakeoff series.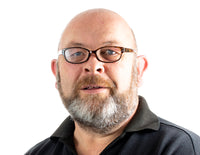 RICHARD BONEY
Transport Manager
Married to Tracey and father of Rachael has been with the company since 2007. Spends his work days ensuring that deliveries are arranged to meet customer requirements and scheduling those deliveries whether it be by the company's own driver van fleet or by third party carriers. A highly skilled darts player who has represented his county. Also an ardent sports fan, with football being a particular favourite. Has a passion for food & cooking, although by his own admission he isn't ready to enter Master Chef just yet. Cornwall is his and his family's preferred holiday destination.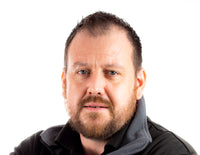 JOHN TAYLOR Delivery Driver
& Installation Engineer

An integral part of the delivery/installation team who joined the company in 2018. Specialises in the installation of integrated appliances and is trained in all other installation skills. A massive football fan, season ticket holder at his beloved club, general sports follower and a collector of signed, framed, football shirts which he proudly displays at his home. He has a love of all things mechanical, particularly large engines (trains), where he possesses the skills to strip down, repair and rebuild. Skills learned from a previous employment but the passion has remained. His love of music is carried into his large collection of vinyl records which he fervently accumulates.His favourite holiday destination is the luxury of Las Vegas but counters this with a passion for under canvas camping in the wilds of Snowdonia.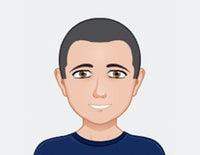 IAIN MOLLOY Delivery Driver
& Installation Engineer

Joined the company in April 2021 as part of the delivery & installation team. Delivers and Installs products to our customers all over the country. He has been fully trained to install all types of appliance.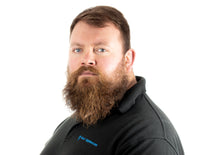 WILLIAM "BILLY" ROBINSON
Appliance Engineer
Initially joined the company in Macclesfield over 10 years ago. Spent the early days as a shop assistant and delivery driver before training as an appliance engineer specialising in laundry products. The gentle giant of the company he loves Rugby Union as both a player and supporter. A big fan of quizzes, particularly PopMaster, and an avid fisherman. Favourite holiday destinations are in Central America but would love to visit South Africa someday.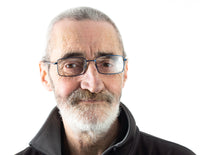 TREVOR PERCIVAL
Appliance Engineer
The longest serving engineer for the company having joined in 2005. He arrived already qualified and specialises in laundry products.He loves mountain biking and rides to work every day. A connoisseur of real ale and likes nothing better than to sample a new pint. Listens to all types of music and regularly has earphones in as he works. A fervent Harley Davidson fan, of which he owns two.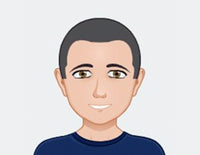 LEWIS KENNEDY
Appliance Engineer
A recent addition to the company, joining us in April 2021. An eager member of our engineering team. He is currently working on refrigeration and will be learning the rest of the appliance sections over time.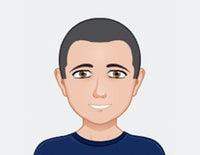 ANDREW OLESZCZUK
Audio Visual Engineer
Joined the company in Autumn 2021. He has responsibilities in our Audio Visual Department. He fully checks and processes our items ready to be placed on sale. He also troubleshoots technical issues.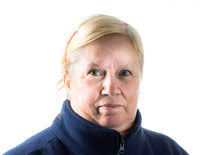 TRISHA STANTON
Shop & Office Cleaner
Mother of Ashley and grandmother to Matthew. Joined the company on 2008 on a part time baisis. Responsible for the upkeep and cleanliness of the retail establishment and offices. Also assists in product rework with cleaning of appliances before they are packaged for delivery.Spends most of her time as a "full time" grandmother but has a real passion for photography which she has recently discovered. Currently learning how to use Adobe Lightroom & Photoshop and improving her computer skills but most of all prefers to be outdoors with her camera indulging her love of landscape & wildlife photography. Loves to holiday in the highlands of Scotland where she can combine her photographic skills with well earned breaks. 
Show All The Team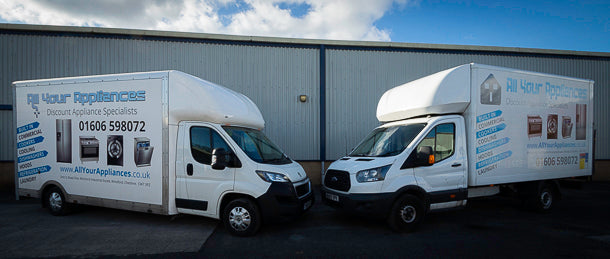 The Drivers
Our driving/installation team consists of 4 members; John, Iain, Dave and Daniel. Collectively the drivers have over 50 years of driving & delivery experience. They specialise in door to door deliveries and where possible getting the products to the required location within a premises. They regularly update their training & skill set so that they are able to take on as many different installation tasks as possible.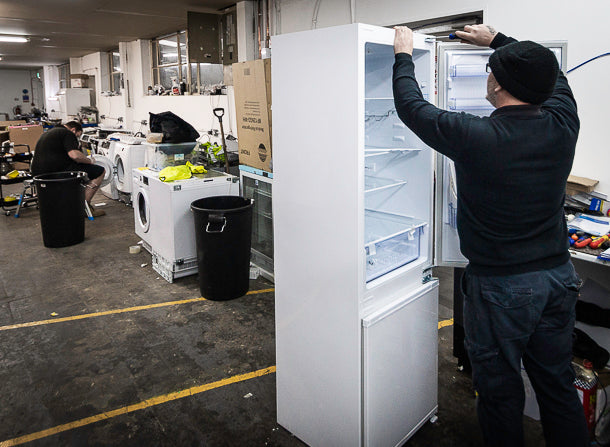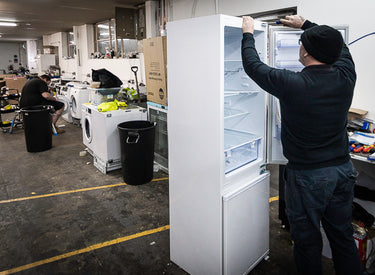 Rework
There are 7 members of staff within our rework team; Scott J, Billy, Trevor, Lewis, Andy, Dave and Mark. Their time is taken up ensuring that all of the products we receive are fully functional and are to the standard our customers would expect from any product they buy from us.
Whilst Scott J., Head of Engineering, is part of the rework team, he also helps out in various other areas of the company. Assisting the Admin team with technical queries regarding products and aiding customers that come into the shop make informed decisions when deciding what to purchase to meet their requirements.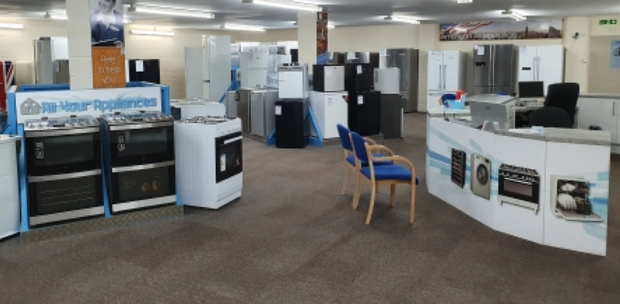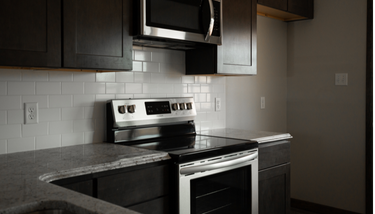 Warehouse
The team in the warehouse consists of 2 members of staff Daniel and Dave. They are in charge of ensuring all products for orders are ready for dispatch in time for the drivers to deliver them. Customers will rarely see these members of staff and will have almost zero interaction with them due to their roles within the company, but their hard work can't be understated when it comes to ensuring the speed of process between order and delivery is efficient.
Get In Touch
Please feel free to contact us with any questions you may have. You can also use our chat function to the lower right of the screen.